Video surveillance systems
Advanced video analytics features with alerts
Multiple video surveillance systems integrated in Supervisor – one interface for monitoring several brands.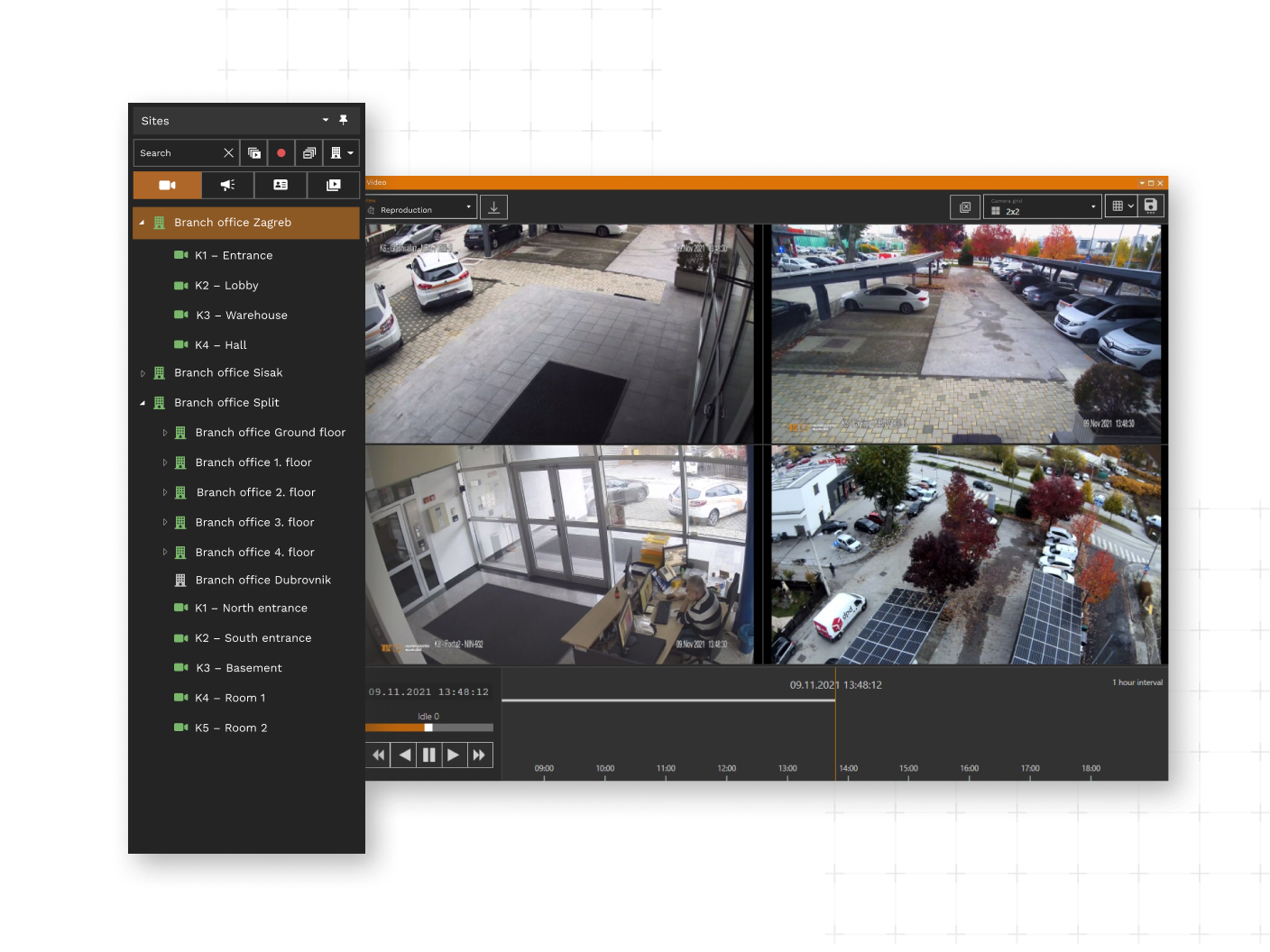 Video security as a part of a streamlined security system
Today, video surveillance is an essential part of every PSIM, often used to visually verify other types of alarms and events.
Supervisor does exactly that – when an event occurs (e.g. access control or fire detection alarm), a video surveillance preview of the exact location can be obtained momentarily to visually confirm the event. Then the operator can take action to resolve the event.
Advanced video analytics
people count (inside the building or within the perimeter)

application: shopping malls, office buildings, concerts, sports events, public gatherings, other formal and informal mass events
gender recognition
face recognition – once introduced in the base, system will recognize the visitor
traffic monitoring:

wrong direction driving alert for vehicles
illegal vehicle stopping
illegal U-turn
red light monitoring
traffic incident detection
vehicle color and type (personal car, van, truck)

health and safety:

high body temperature alert
not wearing face mask alert

ALPR – Automatic Licence Plate Recognition with analytics

connected with Access Control system, ALPR can automatize access barriers for licence plates in the base
ALPR analytics for commercial spaces (shopping malls, retail parks) can give an extensive overview on the visitor's geographical structure, loyalty (frequency and pattern of visits) and behaviour (visit length)