Perimeter protection
GIS map with a complete overview of all security systems
Aerial, ground and underground protection of the perimeter. We anticipate and preventively monitor all possible channels of entry into the perimeter.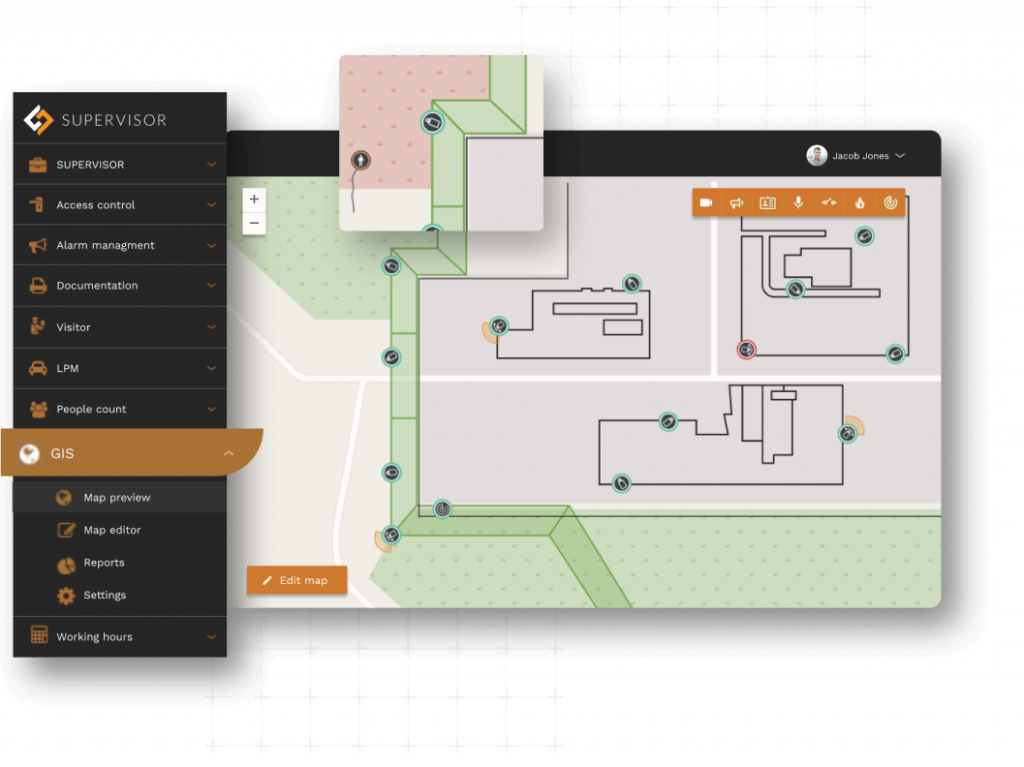 Modular and integrated systems for full perimeter protection
The modular architecture of Supervisor which is based on a client-server approach allow high efficiency and system stability. When a new module is added to Supervisor, it is simply integrated and connected to the core system, widening the system's scope and functionalities.
This is exactly what makes Supervisor the
perfect solution for perimeter protection – a streamlined set of modules like video surveillance, access control, and fire and gas detection alarms.
GIS map – visual overview allows quicker reactions
When an event has occurred somewhere in the perimeter, the control room operator can spot it directly on the main GIS map. The GIS map is created to show all integrated systems using simple but attractive icons and graphs.
Special attention
Perimeter protection is especially important in:
Industrial facilities
Pipeline routes
Financial and banking institutions
Critical infrastructure
In rural and uninhabited areas, besides people, vehicles and unidentified flying objects, animals can also be a source of a security breach event.
Perimeter Protection system includes underground digging recognition and animal movement detection.