Control center
Professional 24/7 surveillance of integrated security systems
Operations in the control center are streamlined into one interface, user-oriented and easy-to-use.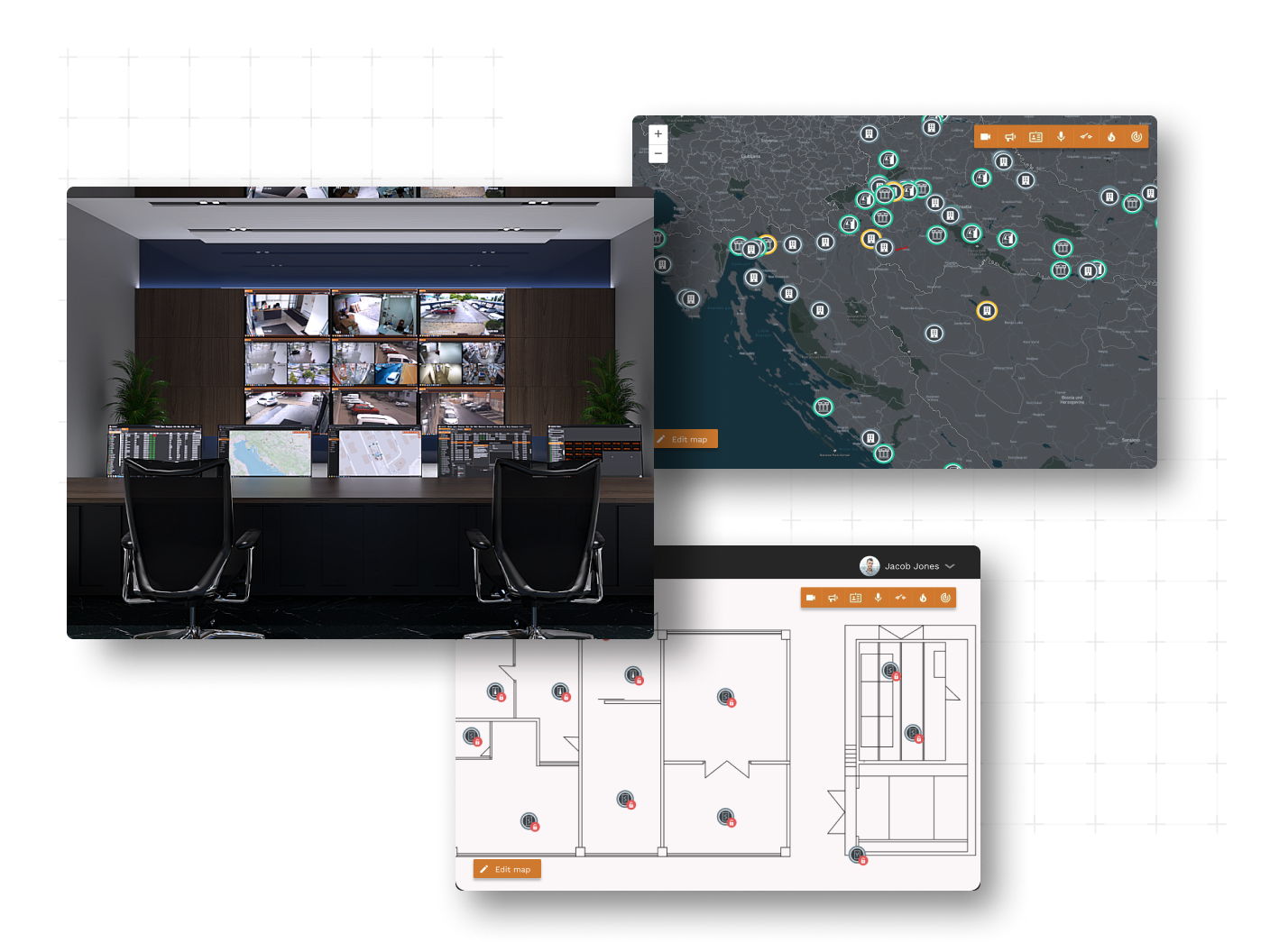 Professional 24/7 surveillance of integrated security systems
A typical control center consists of video wall(s) with current camera preview and managing station(s) with multiple computers and screens, each having special functions.
Custom made, space-saving and ergonomic control rooms, combined with an equally customized software solution will increase the safety, alertness, efficiency and productivity of your operators' response time.
The benefits of a good design center:
improved operator alertness
increased efficiency
stronger collaboration and teamwork
smaller total security costs
Simple, fast and reliable
Supervisor as a solution for Control Rooms includes modules like Access Control, Visitor Management, Video Surveillance, GIS map, Alarm Management and others.
Other specific modules are developed based on the client's request.
One operator can access all modules, or each operator can be assigned to a selected segment (geographically, by site type etc…).
Our experience in designing and integrating Control Rooms has thought us what end-users, control room operators, expect from the system they will be using all day long, every day. It needs to be:
We have created Supervisor with that in mind, and we are constantly improving it even further.