Supervising made easy.
It's a software solution that can replace multiple security software interfaces that you are currently using. A solution in your local language, fully customizable to your needs!
Integrated
All devices and systems supervised through a single interface
Powerful
Hundreds of locations displayed on one screen in real-time
Easy to use
Designed for all user types, from operators to system admins
Total overview with GIS map
Supervisor is an advanced PSIM solution (Physical security information management) that allows its users to supervise and manage physical security systems.
Solutions
Access Control
Define rules, assign permissions and monitor all access points using our access control module.
Video surveillance systems
Multiple video surveillance systems integrated in Supervisor – one interface for monitoring several brands.
Perimiter protection
Aerial, ground and underground protection of the perimeter. We anticipate and preventively monitor all possible channels of entry into the perimeter.
Fire and gas Protection
Fire and gas alarm management with video verification and two-way communication protocols for a faster reaction.
Visitor management
Control the flow of visitors, employees, suppliers and contractors. Keep up to date with information about visitors to your facilities.
Control center
Operations in the control center are streamlined into one interface, user-oriented and easy-to-use.
20 000+
secured locations
Industries
Banking and financial Sector
Protecting critical information, assets and infrastructure through central management system. Supervisor is created to be a central point for everyday security operations.
Power, oil and gas Industry
Perimeter protection and video verification of events has high importance in large industrial areas. Supervisor helps to prevent and manage critical situations.
Airports and traffic Hubs
Large, protected areas combined with crowded general passengers' zones are specific for large traffic hubs in air and land traffic. Monitor all zones through one system.
Logistics and transport
Several hundreds or thousands of goods (un)loading events daily, visitor management, cargo monitoring and more – everything manageable through Supervisor's intuitive interface.
Enterprise and corporate
Visitor management, access control and other building management activities become simpler with Supervisor. Include parking payment system for complete overview.
Public spaces
Safe and smart cities are not future, they are happening now! By introducing Supervisor, cities get a robust, reliable and streamlined security and safety system.
Critical infrastructure
We are certified and experienced in critical infrastructure installations and system maintenance. Governmental, military and civil objects included.
Certificates
Special attention is given to certificates that validate business processes, environmental care and high-level information protection, which has improved confidential partnerships in our most complex projects.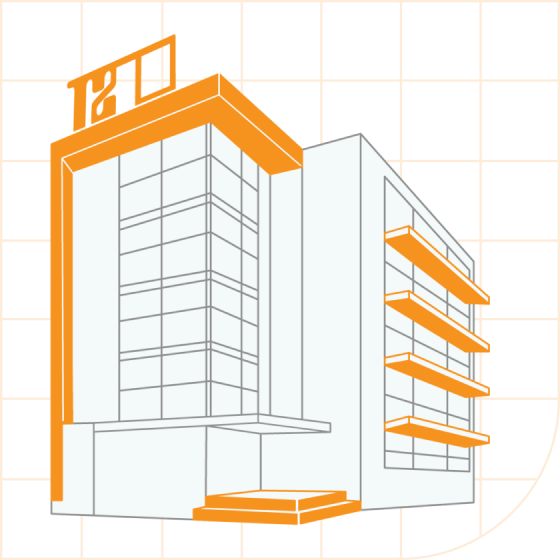 Company
At Tehnozavod, we are installing professional systems of technical security, safety and audio-video for more than 50 years now. Supervisor is our way of making supervising easy, by giving a solution to our clients that is powerful, reliable and simple at the same time. Here's what our clients have been saying about us.

Using Supervisor integration platform, we have gained clear insight into all of our security systems. Supervisor helps us to be efficient and have quick response times.
Blanka Zubalj, CSO, Raiffeisenbank Croatia
Safe, reliable and efficient facility operations is our mission. Implementing Supervisor has enabled us to fulfill that mission in the security systems segment by integrating all of the systems in one place. By doing so, we have met our high and specific physical security demands.
Dražen Franc, Underground gas storage Ltd.